Yesterday we had one big huge "concert" going on. This has something related to our taxation lecturer, *no names will be mentioned, only nicknames* Mr M(taxation lecturer) he sang 1 song in the lecturer hall during our lecturer hour. I do not know how to say this but it was FUN =P

It was a one time privilege, do you know that guys? If AFA students did not attend the lecture then you miss this lor sure regret lor =I, because the environment was so damn good as everyone followed the flow and some even sang along.

We all clapped hands, well I know I did. Now what our taxation lecturer sang? Malaysia Berjaya! LOLs...... Unbelievable for the first time we saw him nervous and anxious about his own sexy voice. He was literally inhaling and exhaling.

Well when he ends his "concert" everyone was shouting for encore! LOL =_= but Mr M wanted to continue the lecture so no encore.

Hmm hope someone would upload the video clip for us to re-watch haha it is a "sweet dream" leh....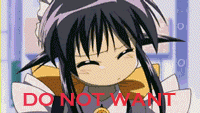 glitter-graphics.com